Atmospheric bar restaurant for lunch, dinner and drinks
Looking for a perfect bar restaurant for lunch, dinner or drinks? Visit our bar restaurant in Houten (Utrecht) that exudes an industrial and homely atmosphere and is accessible to everyone. You can enjoy delicious drinks and cool international dishes throughout the day. Obviously prepared with fresh seasonal products. Our chef will surprise you with tasteful creations from our kitchen. Vegetarian or vegan? You're in the right place.
Make your evening complete and combine your dinner with a visit to the adjacent cinema or theater. Meet and enjoy!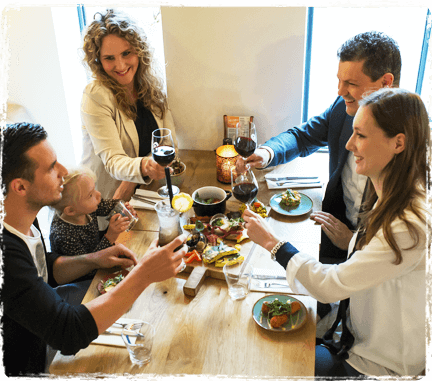 Lunch & Diner

Go to:
Lunch menu
|
Diner menu

A great way to wake up? In the morning we serve the tastiest coffee, organic tea and homemade cake in our bar restaurant. Feeling a little hungry? Then choose a delicious fresh lunch.
Want to enjoy a delicious dinner? Choose from our dinner menu between several bold international dishes from our chef. How about a grilled butcher steak, soft tacos, grilled king prawns with curry mayonnaise, BBQ burger or vegetarian Thai vegetable curry? We will of course be happy to help with any dietary requirements.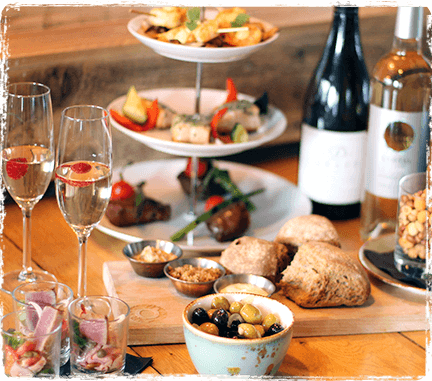 High tea & High wine

Click here to reserve!

Something to celebrate, or fancy a culinary outing? Book our High Tea or High Wine. Enjoy our High Tea (19.75 pp), daily until 4pm. With the best organic tea from mr. Jones, scones, brownies, mini sausage rolls and other savoury snacks and sweet treats.
From 4pm you are welcome to our High Wine (29.50 pp), where dishes from our chef are alternated with various matching wines. Enjoy a great night out in a cozy lounge area!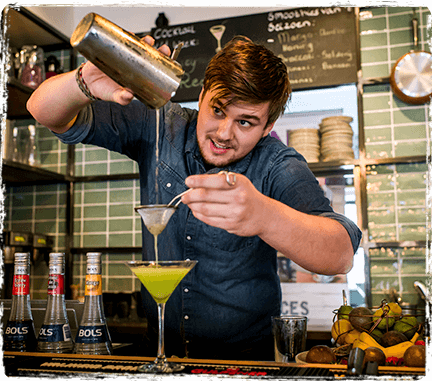 Cocktails & Bites

Go to:
Cocktail & Bites menu

End your day well with friends or colleagues, or start your weekend with a Gin&Tonic from our cocktail bar or special beer from our beer menu. Make your evening complete with our delicious bites like nachos and a variety of savoury snacks. Stimulate all your senses in a lovely lounge-like environment.
Keep an eye on the events calendar, because JOINN! organises occasional fun (musical) events. The ideal opportunity to meet new people!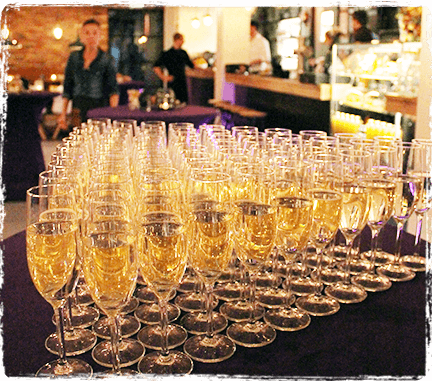 Time to celebrate?

Click here for inspiration

Birthday, wedding, family reunion, (company) anniversary or Christmas buffet? For almost every occasion up to 200 people, we have everything in-house to make your event one big (culinary) success. We are open 7 days a week for events.
Please contact us to discuss possibilities or drop by. We are happy to give you a tour of our location!
Recommended by the AD newspaper
Bold menu; lunch & dinner
Chef prepares seasonal dishes
Delicious coffee and homemade cakes
Drinks in lounge atmosphere
Outdoor terrace on the sunny side
Located next to the railway station
Ideal in combination with cinema or theatre
Pure flavours, prepared in-house
Recommended by the AD newspaper
Bold menu; lunch & dinner
Chef prepares seasonal dishes
Delicious coffee and homemade cakes
Drinks in lounge atmosphere
Outdoor terrace on the sunny side
Located next to the railway station
Ideal in combination with cinema or theatre
Pure flavours, prepared in-house What our guests are saying:
"We were there for a High Wine. Great appetisers that are beautifully served. Nice service and delicious wines!"


H. Noorlander

"A cosy and modern eatery in the heart of Houten! Easily accessible by public transport. And plenty of parking nearby."


P. Blind

"Yet again, another fantastic dinner. It feels like coming home. Quality service!"


J. Klooster

"A great night out close to our hometown. The nice thing about Joinn is that people come for a drink or to have something to eat. Very impromptu. A delicious dinner with an excellent cocktail to finish."


Jeffrey R.

"Relaxed atmosphere, friendly service. Delicious meal, the flavours are divine. Highly recommended!"


J. Peters

"Enjoyed some drinks at the Friday afternoon gathering and everything was above expectations. Very nice trendy place, good beer assortment and friendly staff."


D. van Leeuwen

"Highly recommended! Very cosy and atmospheric. Good, friendly service. We had some really delicious food. Nice choice of vegetables with a bit of crunch. Excellent and worth repeating."


J. Hartenhof What our guests are saying:
"We were there for a High Wine. Great appetisers that are beautifully served. Nice service and delicious wines!"


H. Noorlander

"A cosy and modern eatery in the heart of Houten! Easily accessible by public transport. And plenty of parking nearby."


P. Blind

"Yet again, another fantastic dinner. It feels like coming home. Quality service!"


J. Klooster

"A great night out close to our hometown. The nice thing about Joinn is that people come for a drink or to have something to eat. Very impromptu. A delicious dinner with an excellent cocktail to finish."


Jeffrey R.

"Relaxed atmosphere, friendly service. Delicious meal, the flavours are divine. Highly recommended!"


J. Peters

"Enjoyed some drinks at the Friday afternoon gathering and everything was above expectations. Very nice trendy place, good beer assortment and friendly staff."


D. van Leeuwen

"Highly recommended! Very cosy and atmospheric. Good, friendly service. We had some really delicious food. Nice choice of vegetables with a bit of crunch. Excellent and worth repeating."


J. Hartenhof

8.4

4.5/5